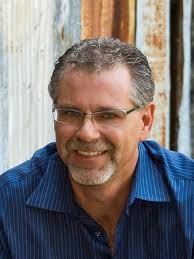 David Aston, Broker - Owner
Aston & Associates
After graduating from Texas A&M University, David began his professional career in Houston before moving to Austin in 1987 when he began his real estate career. After working for nearly 12 years for a large real estate firm in Austin, TX, David founded his first Independent real estate firm Millennium Realty in 1998. After 5 years as an Independent Broker, David joined the ERA franchise and started ERA Millennium Realty of which he was the Broker - Owner for an additional 9 years. Over the past 30+ years, David has had a successful career in real estate career through my niche of selling REOs (foreclosed properties) for various banks and lending institutions. For several years David was an asset manager and has sold real estate in all 50 states. However, since 1998 when David opened his first real estate firm he has provided superior real estate services throughout Central Texas focusing on Travis, Hays, Williamson, Bastrop and Caldwell Counties, TX. David has been a Hays County resident since 1988 and has 2 children who both are graduates of Hays CISD. Earlier is David's career for three consecutive years, David was the #1 Top Producing Realtor voted by the Austin Business Journal for units closed per year (2003,2004,2005).
In February 2012 David merged ERA Millennium with ERA Colonial Real Estate. After four years, in 2016 David decided it was time to go back out on his own and become an Independent Broker again as the Broker - Owner of Aston & Associates. David is here to serve his clients with the highest quality, knowledgeable and straight talking real estate services for all his clients, meeting their real estate needs throughout Central Texas.
When it comes to buying or selling real estate, it's essential to have a skilled, seasoned real estate professional managing the transaction to ensure everything is handled with care. David is always here for all of his buyer and seller clients to assist in the buying and selling process for either residential, new home construction, lots/land, commercial sales or leasing services.
With more than 30+ years of experience, his track record of success speaks for itself and he will provide you with the experience needed every step of the way through the real estate sales process. David prides myself on having the highest degree of integrity, honesty and being a straight talking professional. Give me a call today!